---
INTRODUCTION TO GEORGE AND SARAH TILDEN SUTTON FAMILY
NOTE: THE LINE OF THOMAS SUTTON OF BERTIE HAS BEEN DELIBERATELY OMITTED FROM THIS REPORT. Thomas was the son of Joseph and Parthenia Durant Sutton who moved to Bertie County.
The family of George and Sarah Tilden Sutton has been written about by many people over the years; however, the focus was on their descendant, Thomas Sutton, of Bertie Co. This study is also focused on Thomas but with additional information on other descendants with the hope of determining if there was another John Sutton in this family who could have moved to Dobbs County, NC. Our findings have determined it is highly unlikely John of Dobbs Co could have descended from another line of George and Sarah Tilden Sutton but that does not mean he did descend from them. YDNA testing is necessary to prove or disprove the line.
We have found a number of Suttons in early NENC that we can't follow, nor do we know where they came from. It is entirely possible there is a line of Suttons of Tyrrell County that descend from one of those odd Suttons. Information on some of the other Sutton families will also be uploaded at some point.
This study was done without consulting existing information so it was done from scratch – so to speak, at least for the most part. By use of the internet we have corresponded with several other people regarding new information that has never been discussed with regard to this family at least in written histories that I have seen. In particular we thank Karen Nix Booth for her knowledge of at least some of the years between the time the Suttons left Scituate, Mass and arrived in NC.
There was a time lapse between 1654 when George was last mentioned in the records of Scituate and the time we can prove the family was in NC in 1671. Maybe they were here earlier than the records show but they made a stop in Huntington, Long Island, New York. The records of Huntington, which are very sparse, prove George and his family lived there for at least a few years and those records also prove another daughter, Mary, for George and Sarah. Given the wide time period between of possible for the known and proven children of George and Sarah, most likely there were other children. Maybe some of them stayed in New York but we have not been able to document that possibility. For this new information we do thank Karen Nix Booth and we have followed up on what she sent.
The subject of the Suttons/Tildens and their religious beliefs has become an offshoot of this project, especially to the relationship with the Quakers. George and Sarah were not Quaker although some of their descendants were. The influence of Quakers in early NENC has mostly been overlooked in history books except in passing. I have learned a little about the subject as a result of this project and find it fascinating and hope to learn more.
Without question we are missing Sutton's down this line as a number of Suttons appear in Perquimans County we can't identify. Also without question some of the conclusions in this report may be incorrect. Corrections and additions are welcome.
Several people are to be thanked – Frederick Isler Sutton formerly of Kinston and now lives near Scituate, Mass for a book he found and sent for Joni Hudson and me to read. Sloan Spence Mason who discovered the website of Karen Nix Booth along with a site that had the old will of John Hatche in England. Sloan is very good at finding these types of tidbits. Dr. Joe Sutton who got the ball rolling with his marvelous work on the Clellon Sutton Collection of Dobbs/Lenoir Co. Dr. Sutton and his wife allowed me to go with them to see the old Sutton/Newby home in Perquimans Co. in 2015 and he has spearheaded the YDNA project in Lenoir Co. On the other hand given it has taken a year out of my life to put this together, maybe I shouldn't thank him. We also thank our YDNA testers in Lenoir Co. Most especially a special thank you to Joni Hudson, who although she is a Sutton descendant she is not a descendant of George Sutton, that we know of. Joni has done a lot of leg work, has been there to bounce ideas around, has added to the information, has used her red ink very liberally and has been a huge support. Joni is also very good at finding odd tidbits on the internet and she is the Administrator of the Sutton Project for Family Tree YDNA so she knows where a lot of skeletons are buried.
There are Barrows in Pitt and old Dobbs Counties and we encourage them to add their research. There are Albertsons in our area that descend from George and Sarah and we encourage them to send their information for posting. A Hatch family of Kent, England were ancestors of Sarah Tilden Sutton, and they went to Scituate with the Tildens, down to Perquimans County and most likely into our area of NC. That is for other researchers to discover.
A warning to the Sutton researchers - anyone who does genealogical research will say – never trust an abstract – always go to the originals and I completely agree; however, let me make it clear that is NOT what has been done for this project with the exception of wills and estates which have been read from the originals found on the internet. Even the estate records found on Family Search are confusing because of the way they were scanned and uploaded. Going back to the early records in NC would entail reading reels of microfilm which I can no long do so I have relied on abstracts and there are mistakes in abstracts. Three abstractors reading the same document usually come up with three different versions. No doubt future researchers will read the originals and make corrections. Also, as the late Ima Mewborn often said – never trust someone else's research – do your own. As they get ready, files with the sources will be uploaded.
The family of Thomas Sutton of Bertie will be treated in a separate file. Eventually corrections and additions are going to have to be made to the family of John Sutton of Dobbs Co already on Old Dobbers.
Martha Mewborn Marble
2016

---
George & Sarah Tilden Sutton Family
John & Mary Gosby Deed to James Mills, 1663
Albertson/Gosby, Sutton/Austine & Sutton/Nicholson Marriages - Image
Contributed by Col. Eric Walden
Passenger List of the Ship Hercules
Early Sutton Records of NC - Part 1
Early Sutton Records of NC - Part 2
Sutton Perquimans County Deeds and Court Records
Sutton Perquimans County Wills and Estate Records

Back to Surname Projects M-Z

Home

LINKING TO "OLD DOBBERS" We appreciate your desire to link to the Old Dobbers site. Linking to Old Dobbers is welcome, but duplication of this Website is prohibited without written permission. Permission to link to Old Dobbers is granted if you use a direct link to the Old Dobbers index page rather than links to individual pages, using the following link http://olddobbers.net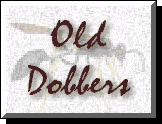 Old Dobbers is managed by Martha Mewborn Marble


Old Dobbers Webmaster Guy Potts

1999 - Forward - Entire Old Dobbers Website

Many of the graphics on Old Dobbers are provided by Art By Cheryl .com
---