---
INTRODUCTION TO THOMAS SUTTON 1 OF BERTIE COUNTY
Thomas Sutton 1 of Bertie Co was the son of Joseph and Parthenia Durant Sutton of Perquimans County and was not included in the George and Sarah Tilden Sutton Report since he has his own report.
AS IN THE GEORGE AND SARAH REPORT THERE ARE TWO CHILDREN OF THOMAS THAT ARE NOT INCLUDED IN THIS REPORT BECAUSE THEIR DESCENDANTS ARE ALREADY POSTED ON OLD DOBBERS. http://olddobbers.net/
Not included are Mary, daughter of Thomas and Judith Hardison Sutton who married Lemuel Hardy Jr.., and moved to Dobbs County, NC. Some of their descendants can be found on the Mewborn Project under Annie and Martha (Patsy) Mewborn who md Lemuel Hardy 111. Another line posted is Sarah Hardy, daughter of Lemuel and Mary Sutton Hardy and wife of Charles Tull and their descendants are found under the Tull Project. A one generation Report will be run on Lemuel and Mary Sutton Hardy for the rest of their children.
Some of the descendants of John Sutton, the assumed but not proven son of Thomas and Elizabeth Luerton, are found on the Sutton Project under John Sutton of Dobbs County. That Report will need to be updated based on YDNA testing in the future.
Most of the previous research that I have seen on the descendants of Thomas has for the most part been limited to Mary who md Lemuel Hardy. The late Ima Mewborn researched the descendants of George and Mary Parrott Mewborn who moved from Bertie Co to Dobbs Co. and for the most part the information on this family on Old Dobbers is her work and we thank her.
It had not been the intention to bring the line of Thomas Sutton much further than his children and grandchildren but for various reasons it got taken down further especially the line of his son, George. The research was very frustrating so I started to look at what had been posted online and ran across Sallyís Family Place - http://sallysfamilyplace.com/new/ - hosted by Sally Moore Koestler. Her Sutton information was partly incorrect; however, some of it was right on the mark. More importantly she had the allied families that tied the lines together especially the Freeman, Wood and Mebane families. She never answered some of my questions but she changed her Sutton lines. Without her information on the allied lines I am not sure I would have figured out some of the later generations. I did do a lot of follow up on the Freeman and Wood families but not so much on the Mebane family because there appears to be conflicting information in some areas. Thank you Sally for your research.
There are a number of wives with no surnames, unknown children, and Suttons we have not been able to identify. This is especially true in Tyrrell County. There are only two Sutton wills in Bertie in the late 1700ís and early 1800ís but there are good estate records on NC Estate Records Family Search. Like many families many of the Sutton started to move out of Bertie Co by 1800 and some earlier. Finding that Thomasí son, William, had moved to Plymouth, Ma helped sort the line. Some of what has been written has been changed due to new information or the lack of proof. Cindy Sellers has assisted in disproving the Sarah Sutton line although it is entirely possible she did marry a John Hardy just not the one always stated. Any additional information is always welcome as are corrections.
A special thank you to Joni Hudson who has added so much to this report with her ability to find good sources and her editing skills. We also thank the YDNA testers whose tests are going to prove or disprove some of the male lines.
Martha Mewborn Marble
2016

---
Thomas SUTTON 1 of Bertie County, NC
SUTTON Bertie County Deeds and Court Records
SUTTON Bertie County Wills & Estates

Back to Surname Projects

Home

LINKING TO "OLD DOBBERS" We appreciate your desire to link to the Old Dobbers site. Linking to Old Dobbers is welcome, but duplication of this Website is prohibited without written permission. Permission to link to Old Dobbers is granted if you use a direct link to the Old Dobbers index page rather than links to individual pages, using the following link http://olddobbers.net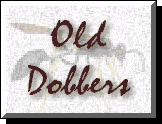 Old Dobbers is managed by Martha Mewborn Marble


Old Dobbers Webmaster Guy Potts

1999 - Forward - Entire Old Dobbers Website

Many of the graphics on Old Dobbers are provided by Art By Cheryl .com
---