This is an excerpt from "Some Methodist History Along the Neuse and Contentnea" address delivered by Rev. Yancey T. Ormond before the North Carolina Conference Historical Society at Kinston on 21 November 1911. Copy found in the papers of Frederick Lee Edwards although the paper is not complete.
Yancey Thomas Ormond was born in Greene County, 12 April 1858, son of Thomas Coke and Margaret Ann Edwards Ormond. He was the great nephew of Rev. William Ormond, well known Methodist Circuit Rider. Yancey Ormond attended Trinity, now Duke University.
Rev. William Ormond kept a Journal during his years of preaching and the original is located at Duke University. The Journals are extensive; however, he usually just referred to people as Brother Smith or Sister Jones and usually made no entry as to exactly where he was. Someone familiar with surnames can often identify which county he was in but not the people. He traveled through Jones, Lenoir, Greene, Pitt, Beaufort and Edgecombe Counties and probably others. He also went to Washington, DC on one occasion and to the middle part of Virginia on several occasions as well as the Norfolk area. There are several entries for couples he married, and he does give their first names. For funerals, he usually just referred to them as Brother Jones or Sister Smith.
TEXT
Sometime prior to 1735, with two of his brothers, William Ormond came to North Carolina from England and settled in Beaufort County. He had only one son who lived to attain manhood, and he was born in 1738, just a little more than one year before his father died, and was also named William. He remained in Beaufort County until 1768 when he moved to Dobbs County, now Greene, and settled three miles north of the present town of Hookerton and seventeen miles north of Kinston, being one mile south of the present site of Ormond's Chapel, and became a large land owner in the community.
The thoroughfare referred to as passing near Rainbow passed near William Ormond's home, which was early known to travellers as the "Ormond House" and in those early days was one of the few places where the passing stranger was entertained. Just when the first Methodist itinerant passed this way is not known. But this family was brought under the influence of Methodism quite early and this home became the stopping & preaching place of its itinerant preachers.
William Ormond, the oldest son, was born in 1769 and was converted in 1787 at the age of 18 years. He joined the Virginia Conference in 1791 and continued therein as an itinerant preacher until 1803 when he died at Norfolk while serving the Norfolk Circuit.
Carolina Circuit was formed in 1776 and was divided in 1778 into Roanoke, New Hope, and Tar River Circuits. Dobbs County must have been embraced in Tar River Circuit and it must have been under the preaching of the pioneers of Carolina or of Tar River Circuits that Methodism was first introduced into this community, and it is not improbable that William Ormond, Sr., was brought under its influence before he moved from Beaufort County. We know that long before Ormond's Chapel was built and before Contentnea Circuit was formed there was preaching at William Ormond's home and there was an organized society. In 1796 Bishop Asbury preached at Father Ormonds and left feeling that the "Lord would yet do wonders among these people."
It has always been understood that the organization at Rainbow was older than that at Ormonds. If so, the log meeting house at Rainbow must antedate 1787, the date of the conversion of William Ormond.
There were but few meeting houses and churches in which the largely Methodist preacher could preach, and most of the preaching was in private residences, out houses and under trees. Asbury notes in 1812 that there had been a society in Greenville for thirty years and there was no house of worship at that place.
Rev. William Ormond left in his will a legacy of $500 for the erection of a chapel, having prior thereto conveyed a site for its location. In the written instructions to his executors he urges them to hasten the settlement of his estate and the erection of the chapel which was much needed. Early in 1804 we find an accounting of the executors in which it is shown that $500 is in hand for the erection of the church building. We assume that the building was erected soon thereafter. This was Ormonds Chapel and the first church building erected in that community. It was a plain frame building and stood without change until 1894, when it was remodeled, being newly weather boarded and plastered and another story built along for a temperance hall, only the old frame being retained. In 1896 a new church building was erected on the same site, the old building being moved away a short distance to be used for a school house. In this house ever since there has been a high grade preparatory school from which has been sent a number of young men and women to college. This educational spirit in this community manifested itself quite early. William Ormond left in his will certain legacies to his brother's children to be used for their education. This spirit has been kept alive in the succeeding generations and in the days when schools were few and scarce and educational advantages were rare, there was maintained in this community a preparatory school of high grade, whose advantages were sought in other communities and counties.
Rev. Samuel W. Ormond a nephew of Rev. William Ormond was for years a local preacher at Ormond's Chapel and preached with great power. He was invaluable to the preacher in charge, especially on revival occasions. Rev. A. L. and J. M. Ormond of this conference, are grand-nephews of Rev. William Ormond and are the (sic) of the combined ?? influences of Rainbow and Ormond's Chapel, their mother being the daughter of Rev. W. G. Cunninggim and sister of Uncle Jesse Cunninggim.
NOTE: The Cunninggim and Gibbons families were well known early Methodist ministers (mmm)
In 1787, the year of William Ormond conversion, Thomas Bowent and Thomas Weatherford were preachers on the Tar River Circuit and Edward Morris and Henry Ozburn were on the New River Circuit. From the data before me I have been unable to determine which of these circuits at this time included Dobbs (Greene) County. Tar River included the counties on the North and East and the New River included the counties of the South, Lenoir, Jones and Onslow. I am of the opinion that it was embraced in the Tar River Circuit. At any rate it was probably under the preaching of one of the men above mentioned that William Ormond was converted.
In 1790 Contentnea, then spelled Contentney, Circuit was formed and embraced portions of Greene, Pitt, Craven, Wayne and Lenoir Counties. John Baldwin was its first preacher. This circuit was contrived until 1808 when it was dropped and this territory was included in Trent and Goshen circuits. Neuse Circuit was then formed and Green and Lenoir together with
END OF DOCUMENT

Return to Miscellaneous Page

Home

LINKING TO "OLD DOBBERS" We appreciate your desire to link to the Old Dobbers site. Linking to Old Dobbers is welcome, but duplication of this Website is prohibited without written permission. Permission to link to Old Dobbers is granted if you use a direct link to the Old Dobbers index page rather than links to individual pages, using the following link http://olddobbers.net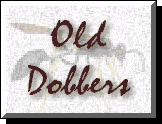 Old Dobbers is managed by Martha Mewborn Marble


Old Dobbers Webmaster Guy Potts

1999 - Forward - Entire Old Dobbers Website

Many of the graphics on Old Dobbers are provided by Art By Cheryl .com
---